M&M's - Mars.
A 'world first' appearance by M&M's 'Red' & 'Yellow' characters in Melbourne's Federation Square.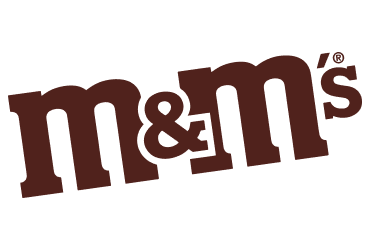 The results.
31,000 people witnessed the activation.
Over 500,000 views on YouTube.
7,000 samples distributed.
A world-first for 'Red' and 'Yellow' coming to life.
Data is from the single day activation and Youtube views are cumulative to date.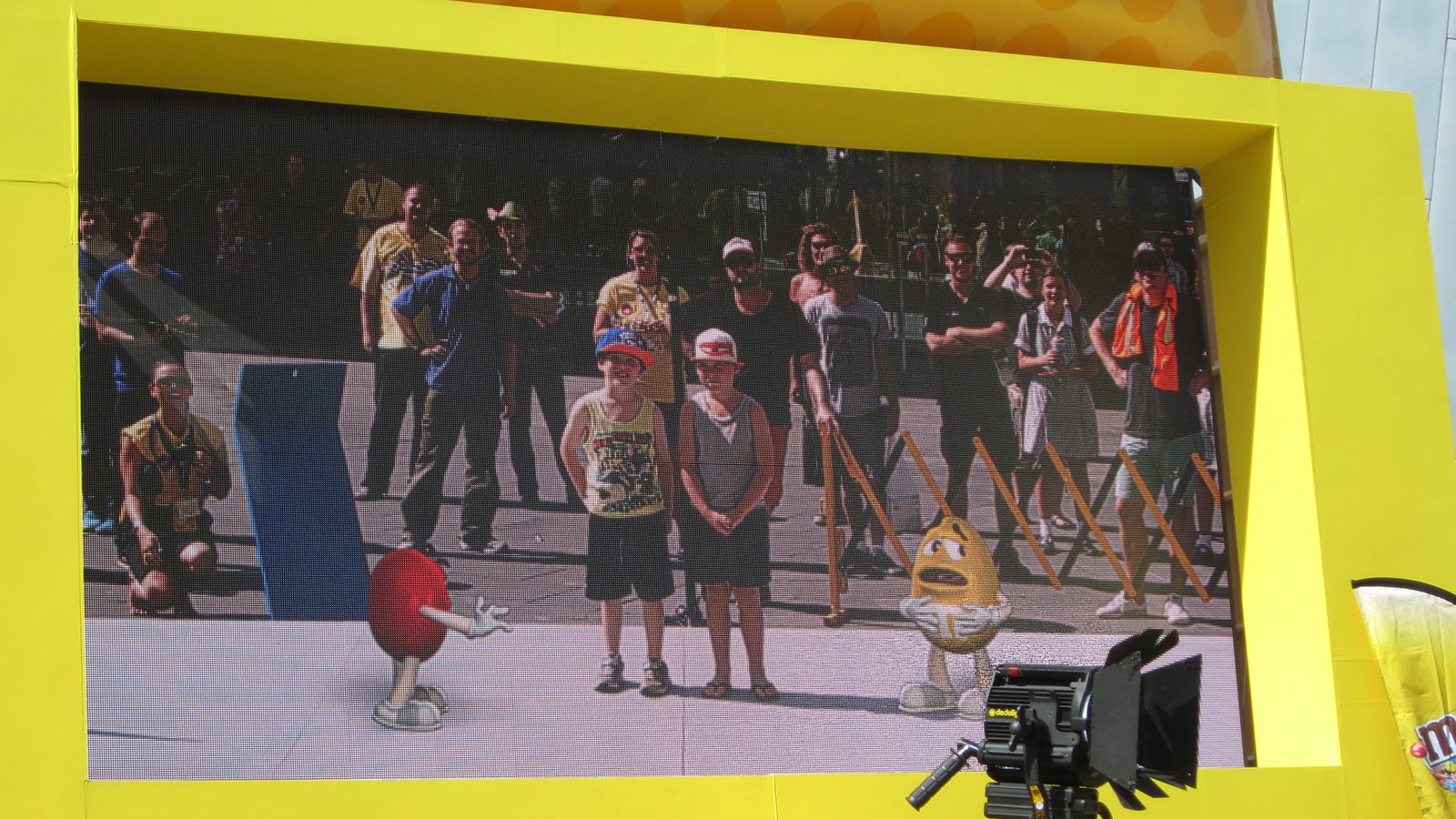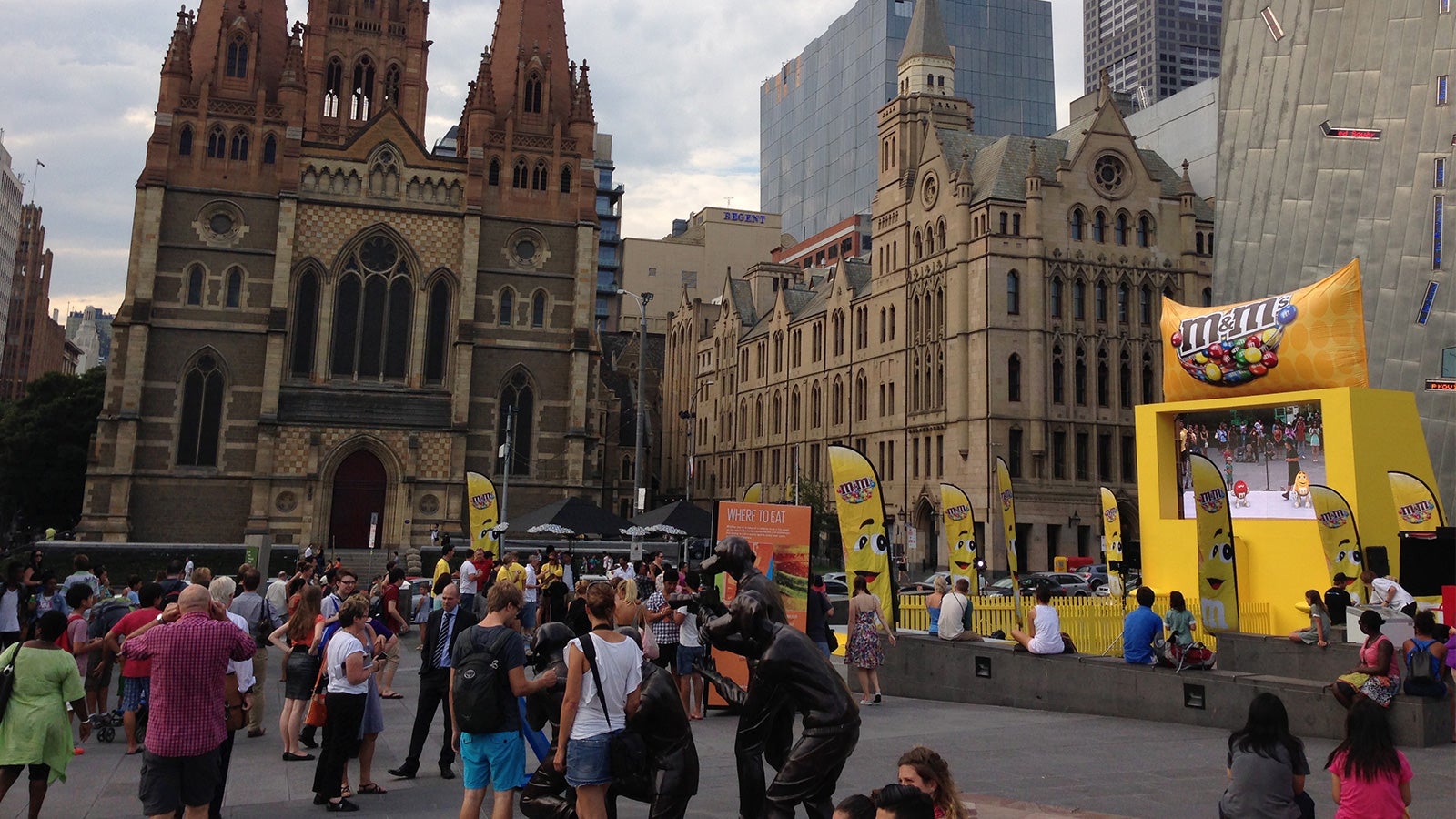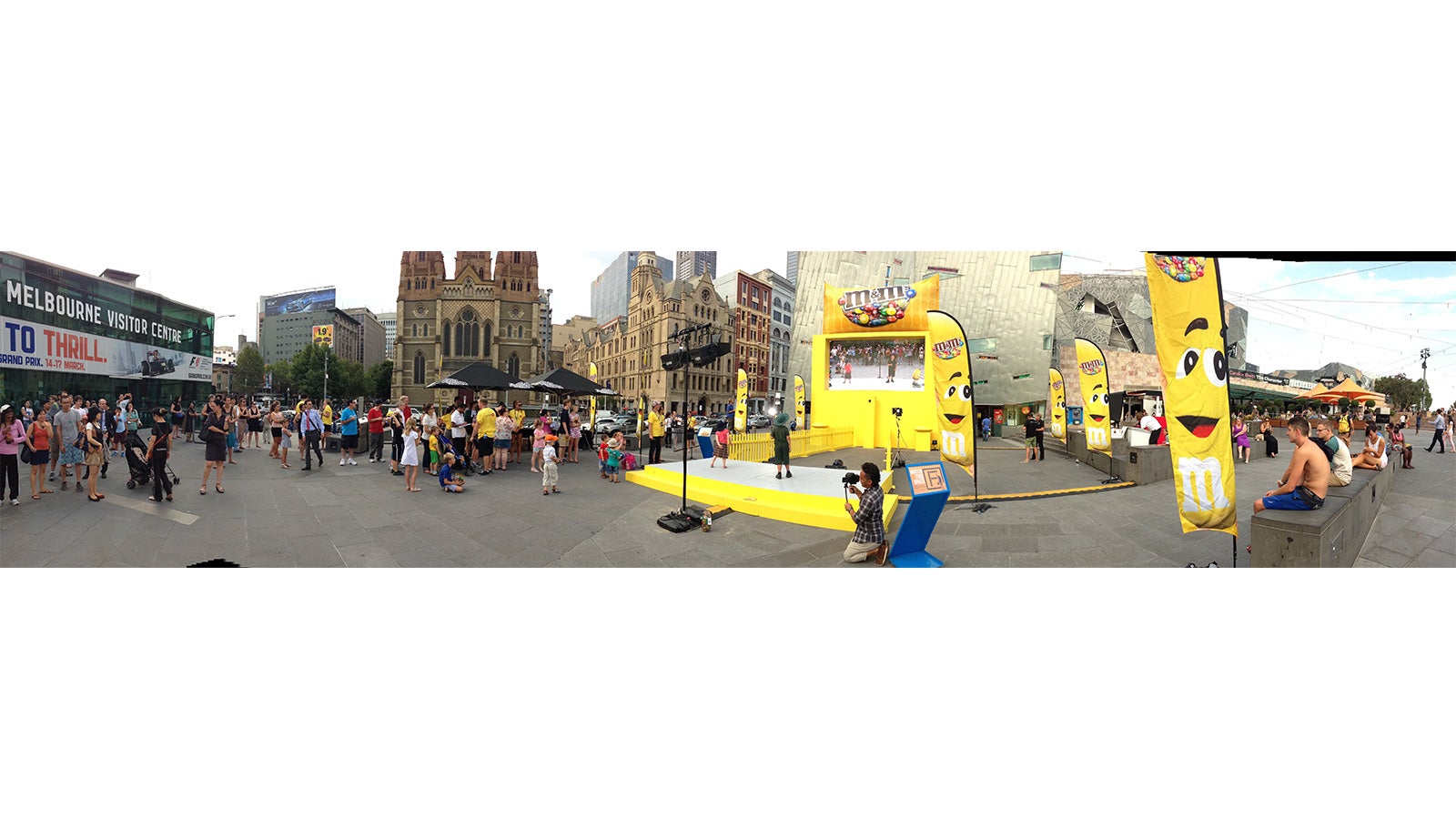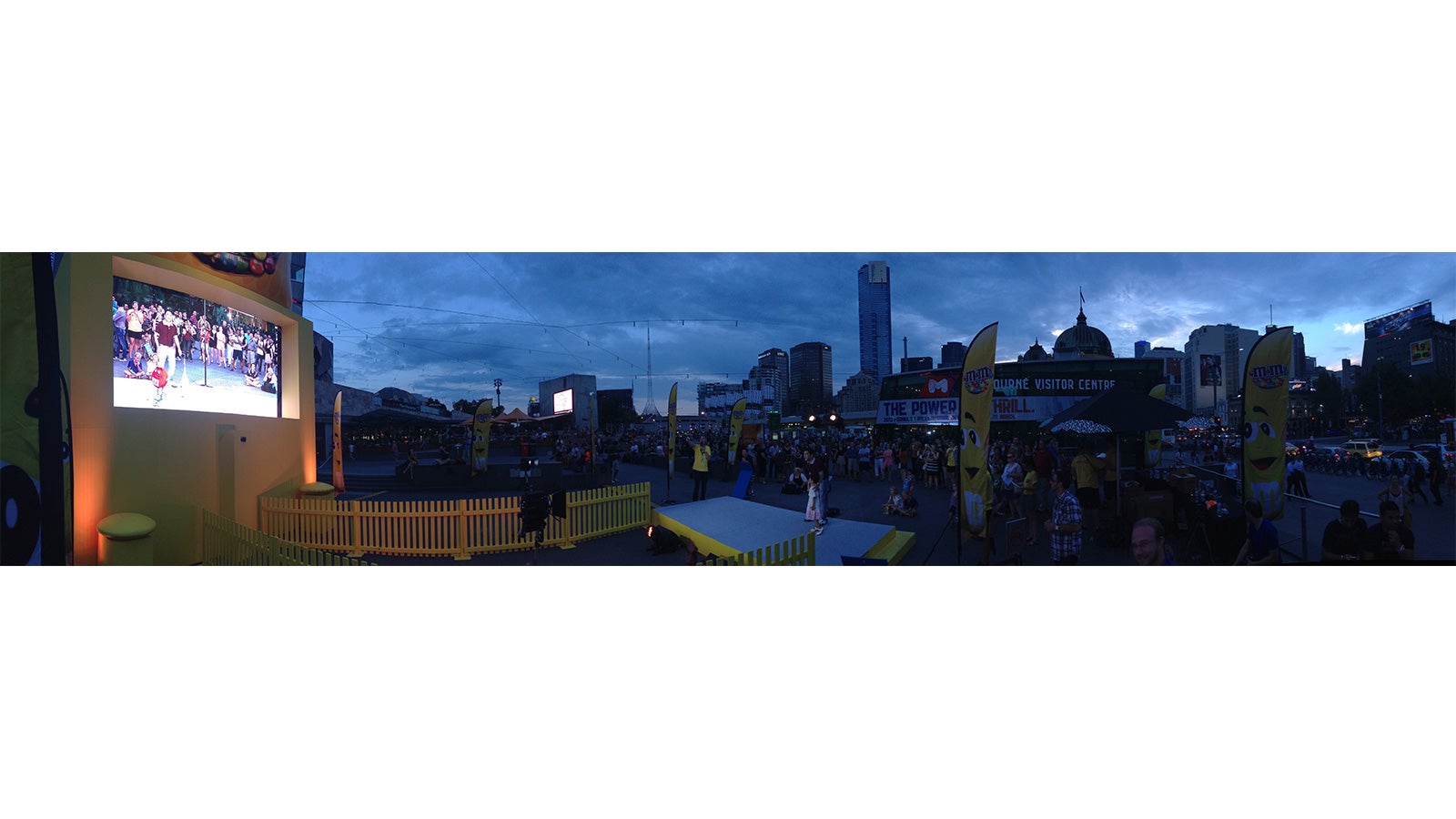 Speak to us today about your big brand idea.