G'day Parks.
A rebrand and new development platform that creates a captivating user experience, and a best-of-breed booking workflow for Australia's number one holiday park group.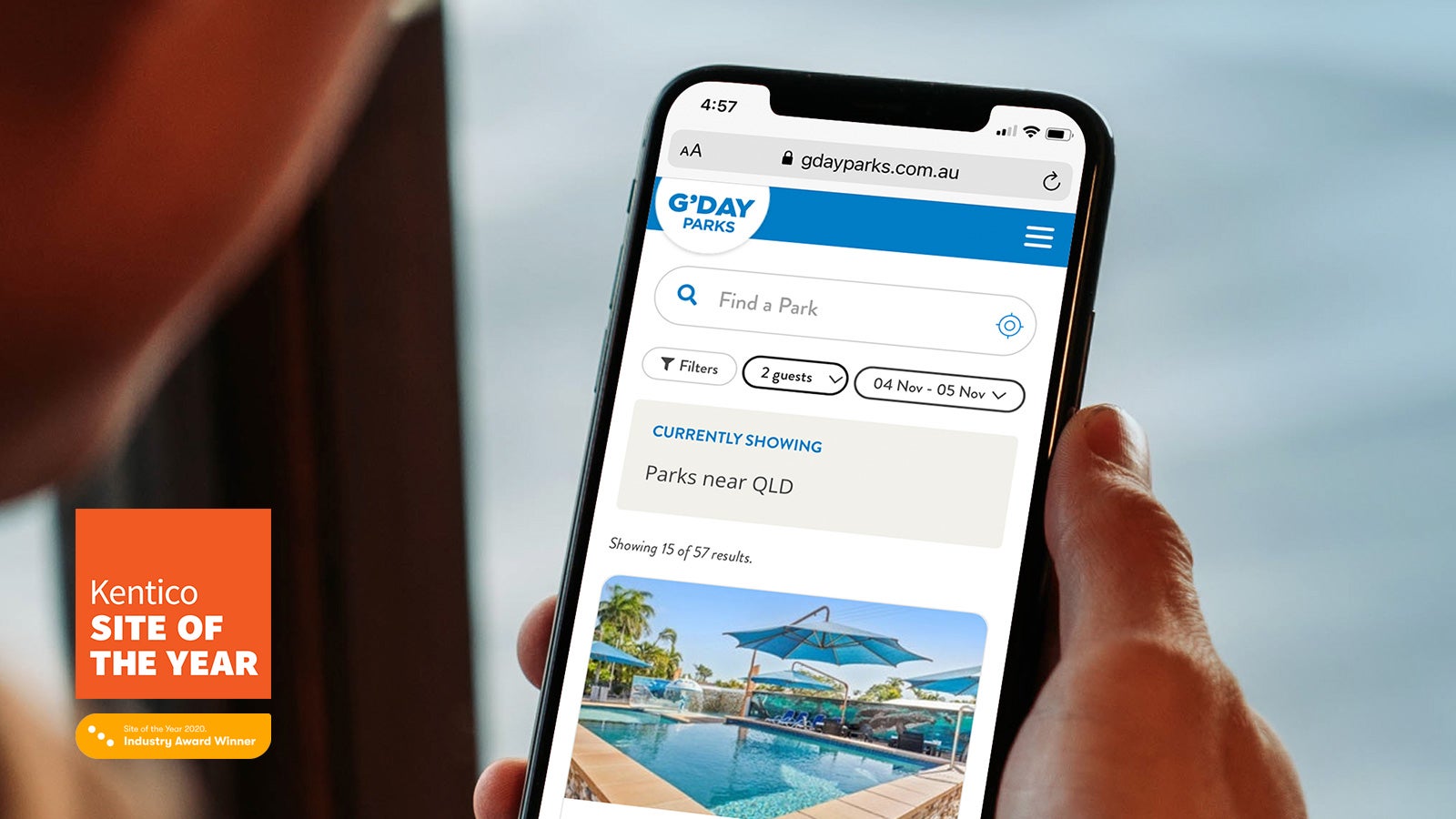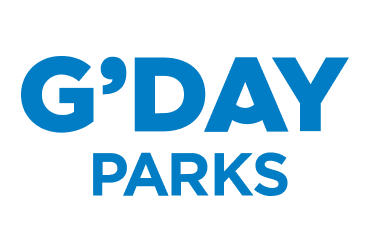 The results.
30-40% increase in revenue.
37% increase in conversion rate.
60% increase in organic search.
CPA has fallen dramatically.
Paid media reduction in spend due to success of organic activity
Best Entertainment, Hospitality, & Travel
winner in the 2020 Kentico Site of the Year awards.
Data current at 01 January 2021 compared to 01 January 2020.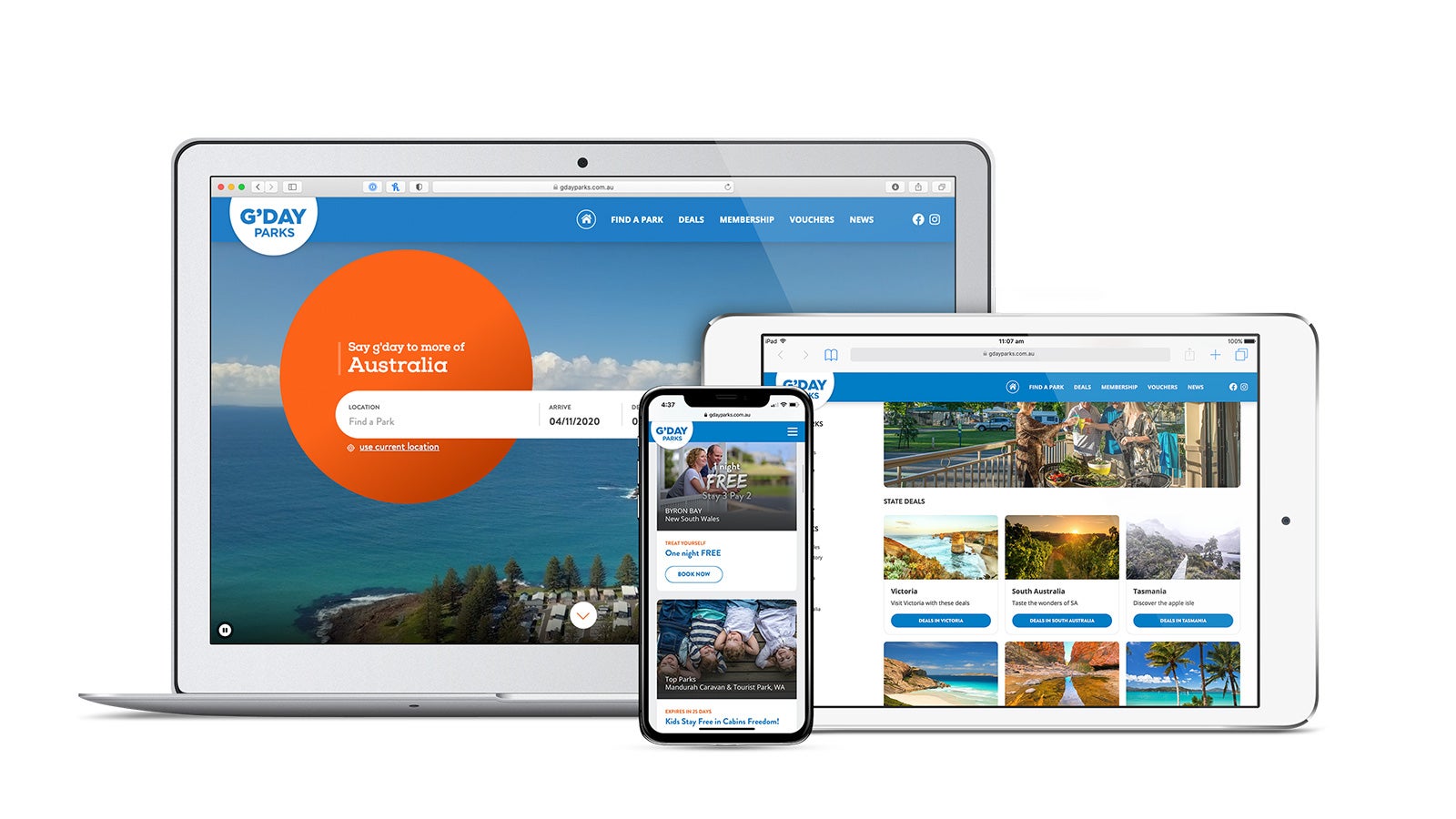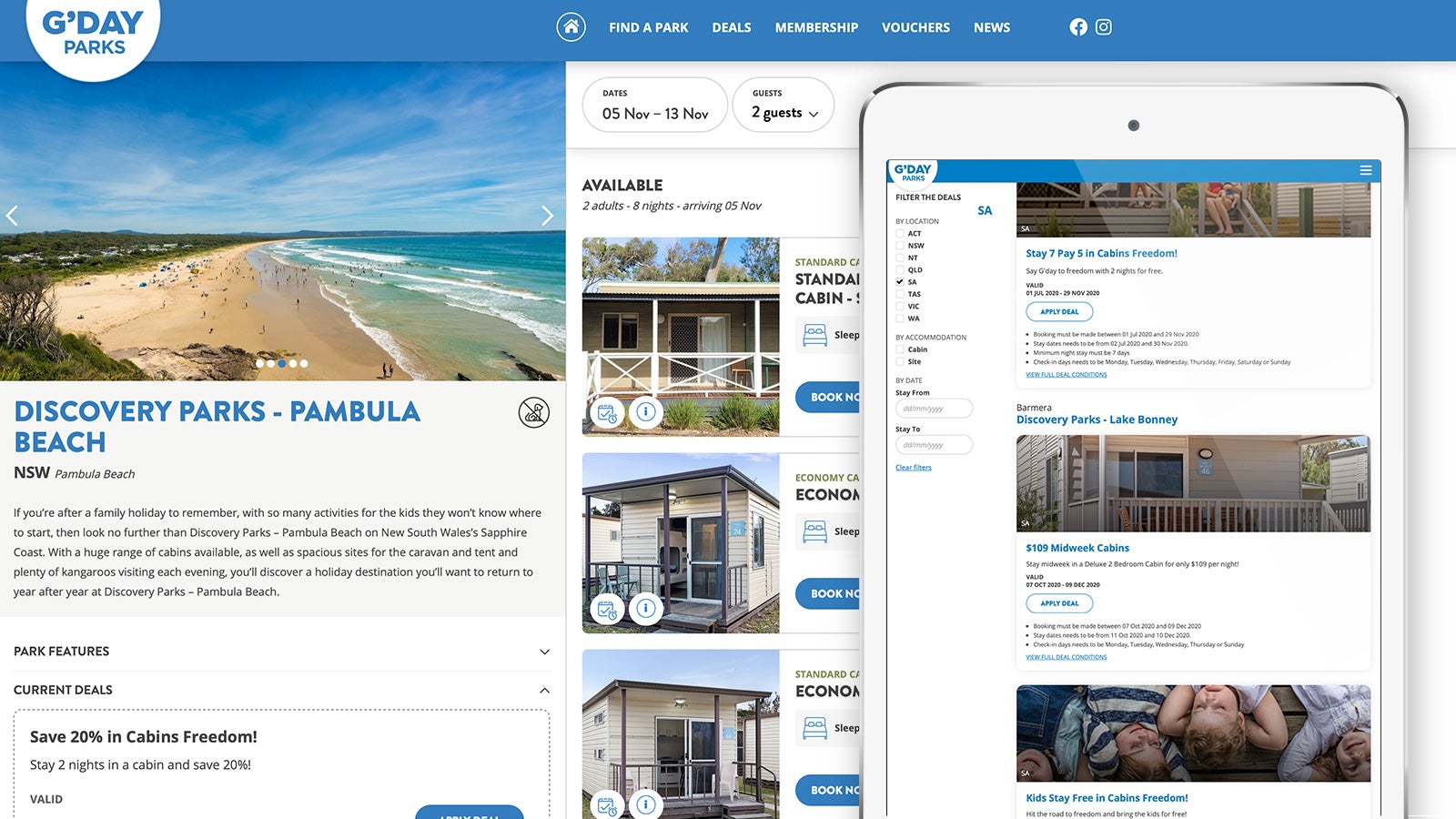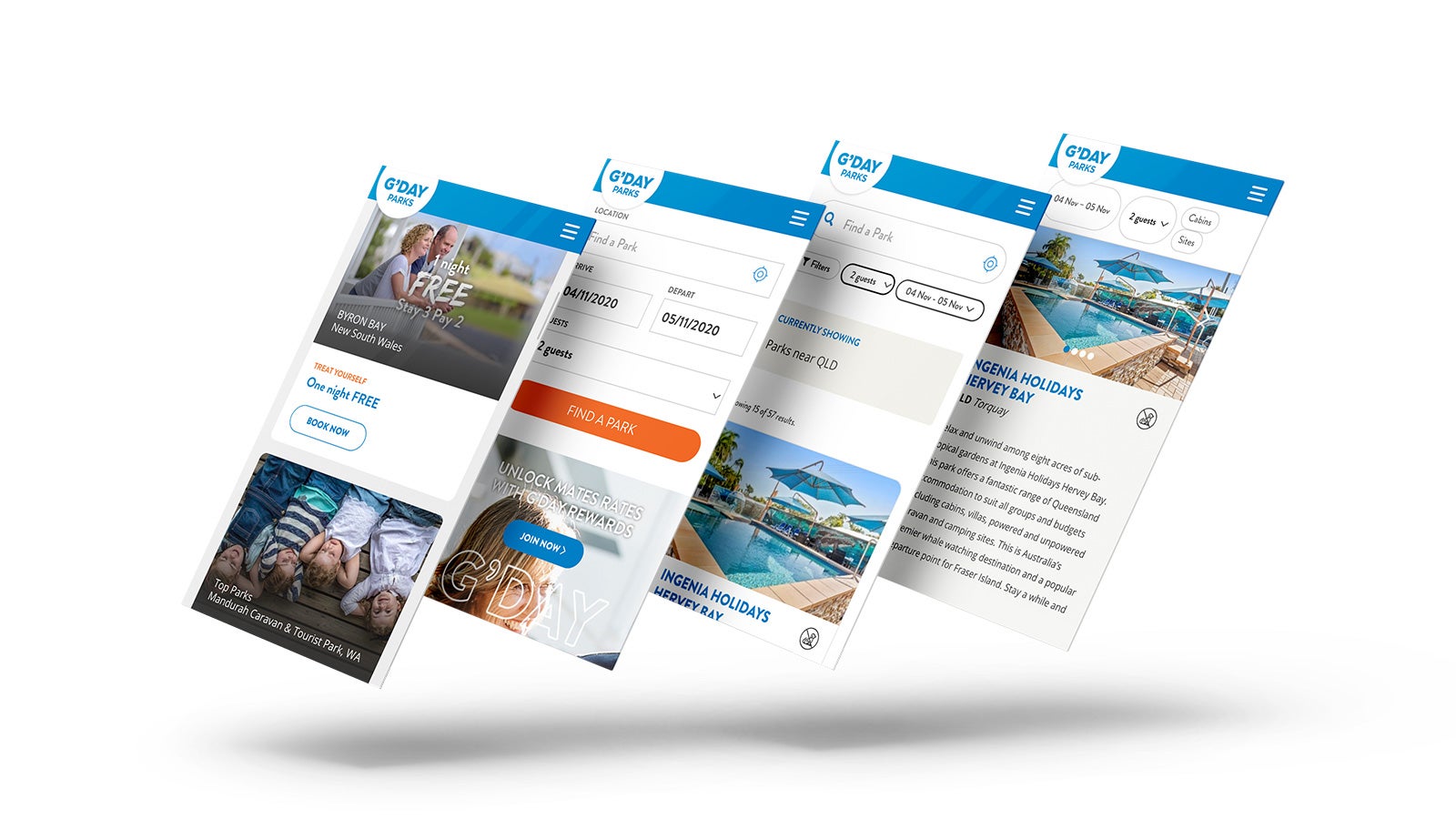 Need help with Kentico and big platform integration?