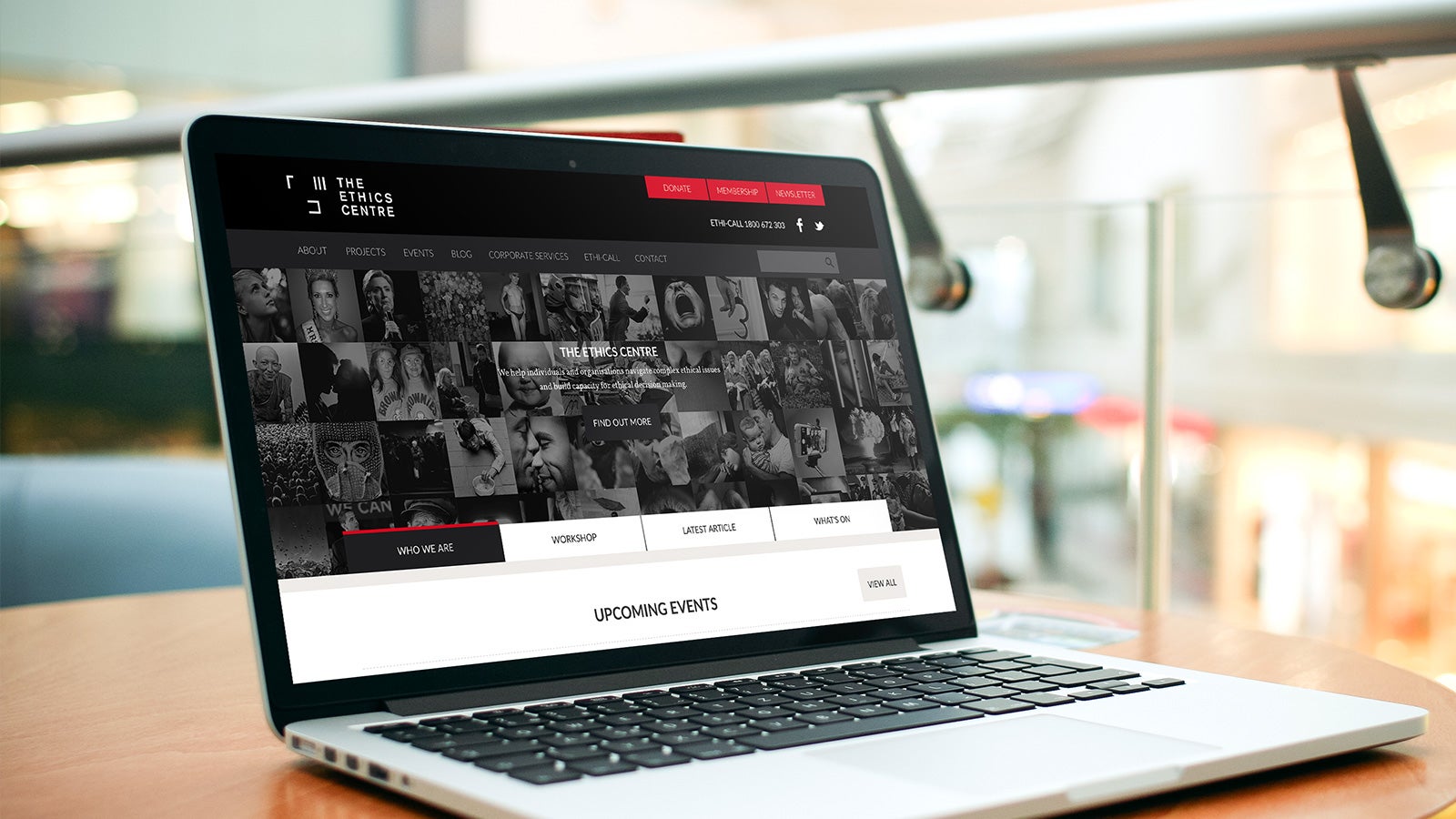 A fully responsive events promotion platform with deep content repositories and booking functionality.
The Ethics Centre.
The challenge.
The solution.
Services performed:
UX research and design
UI design
Kentico consulting and specification
Technical architecture and development
Ongoing support and optimisation
Learn more in: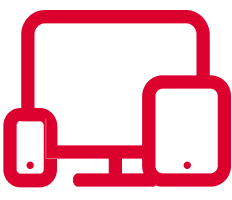 Development.
The results.
The site was delivered as a standalone project, meaning no access to ongoing analytics is available.
Incredibly short development timeframe.
Streamlined content management.
Customer-first user experience.
Reimagined content layouts.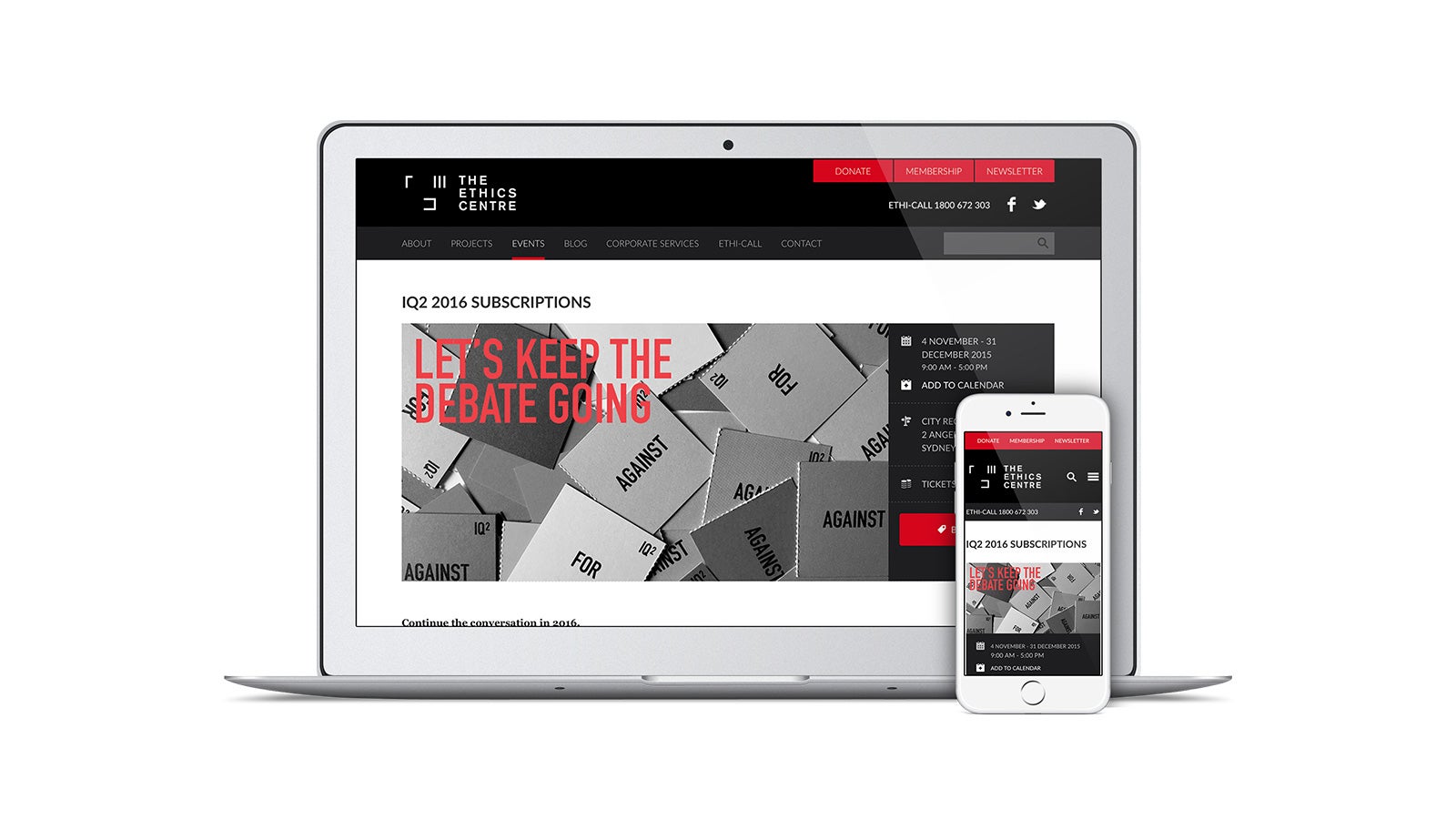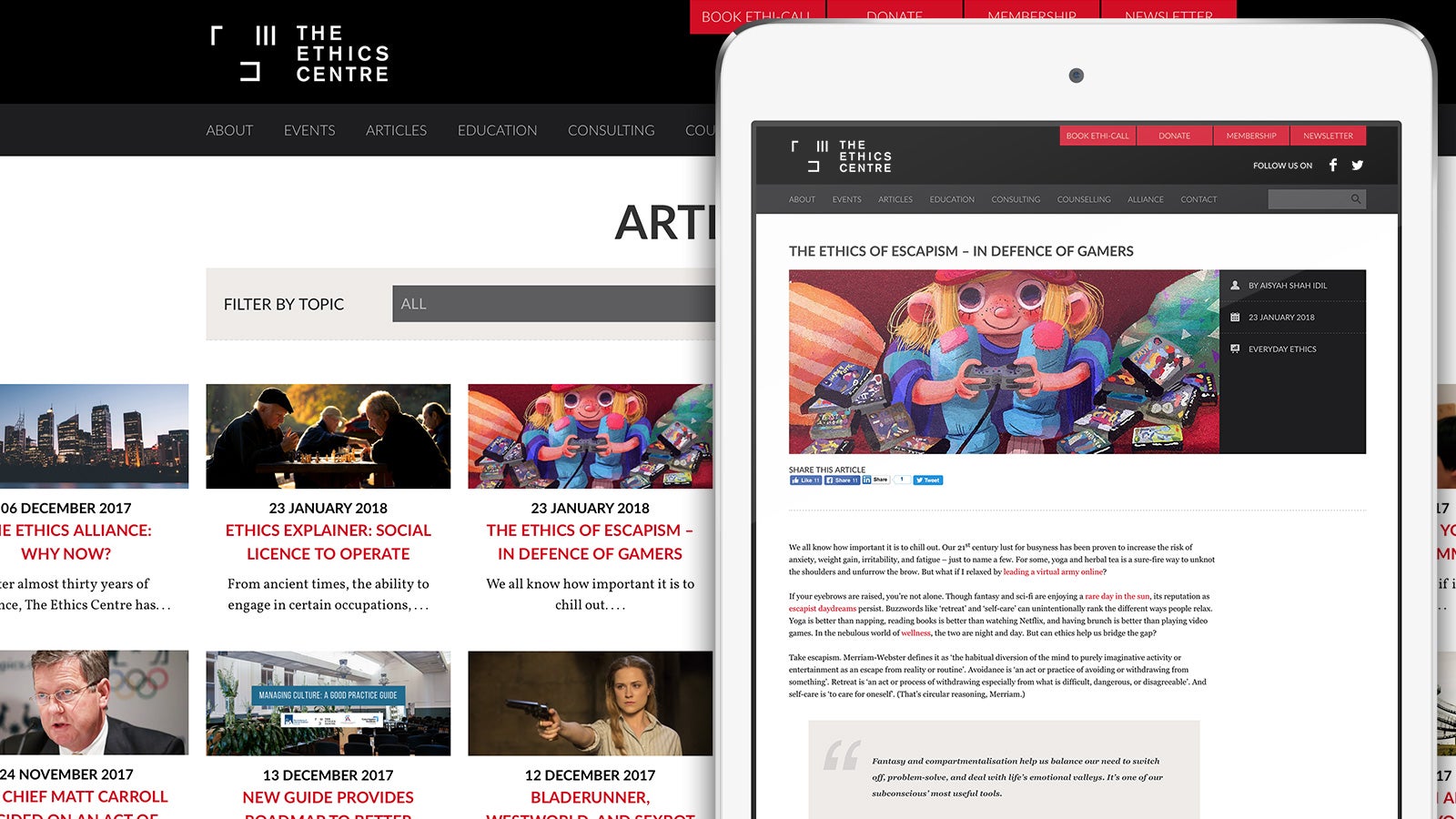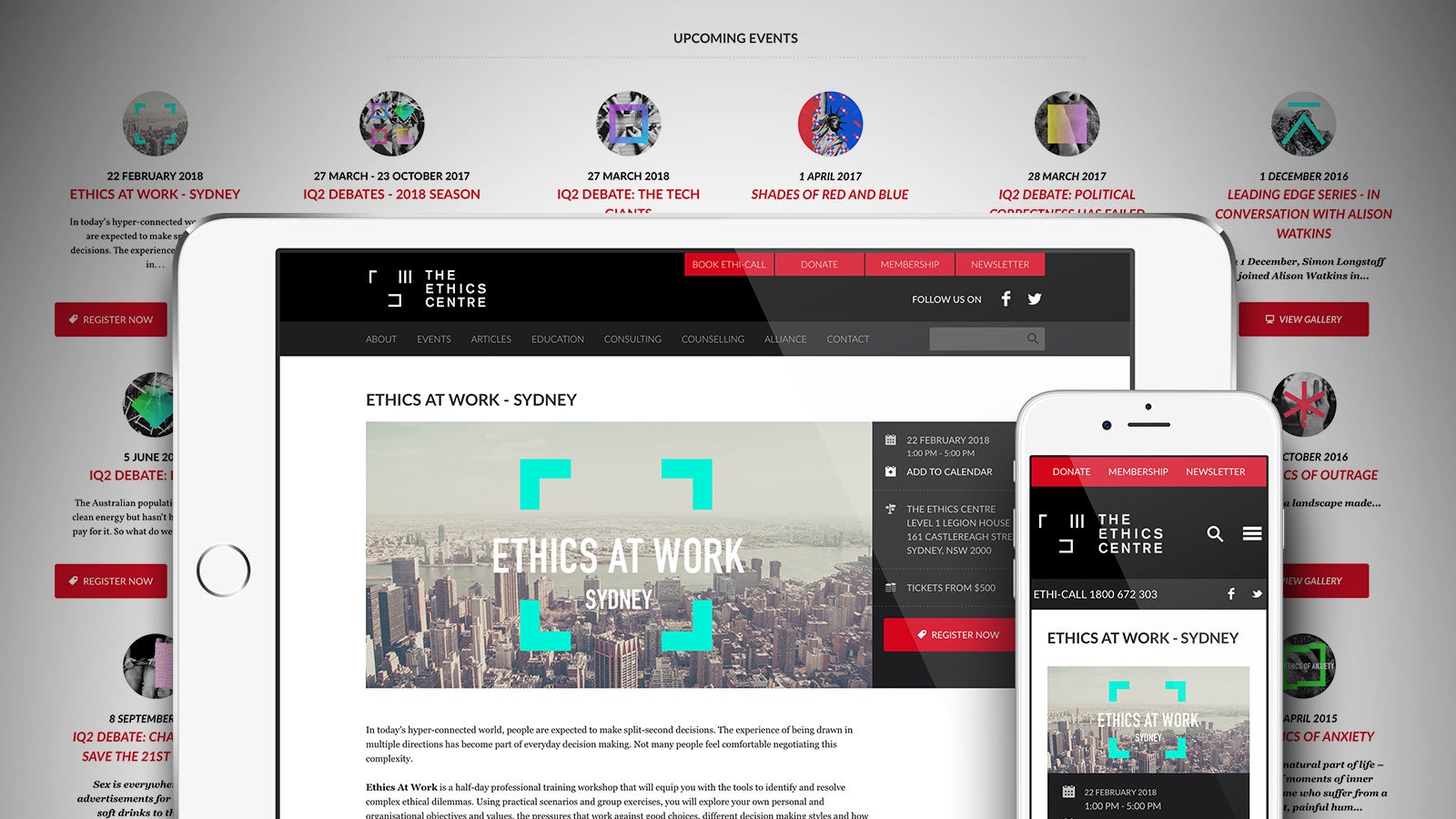 Do you need to promote your events better?