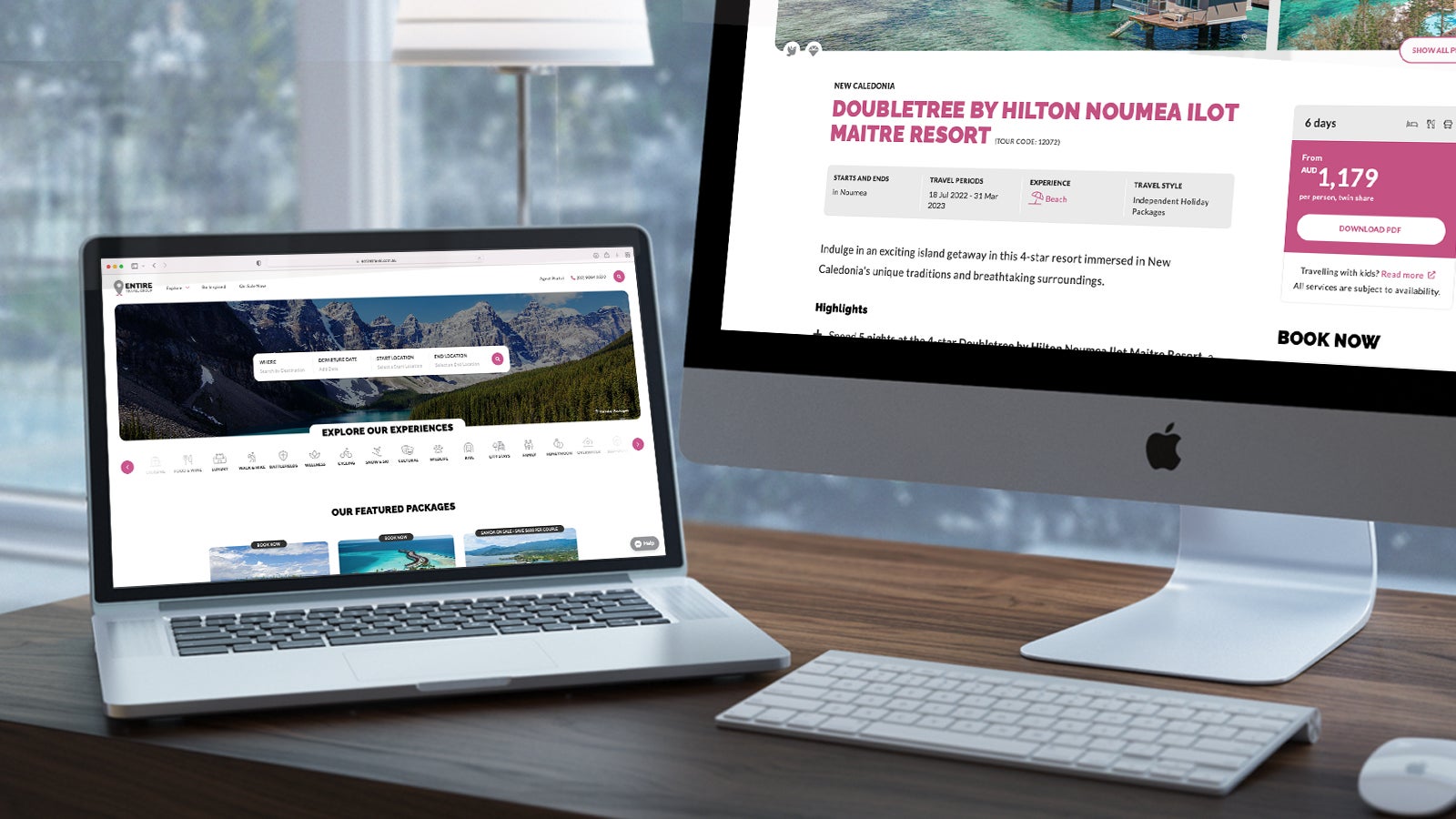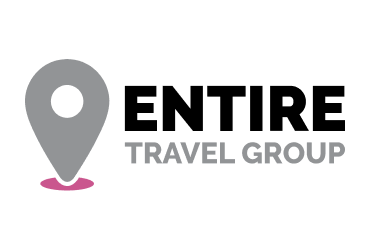 2,042% increase in users.
39% increase in pages per session.
8% decrease in bounce rate.
A rebrand and new digital platform that champions a best-in-class customer experience and drives conversion.
Entire Travel Group.
The challenge.
The solution.
Services performed:
UX research and design
UI design
Technical development
Content creation
Ongoing support and optimisation
Learn more in: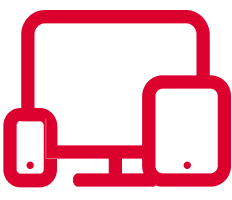 Development.
The results.
Data compares two months post-launch (01 Dec 2019 - 31 Jan 2020) with two months prior to launch (01 Oct 2019 - 30 Nov 2019).
2,042% increase in users.
2,849% increase in page views.
39% increase in pages per session.
75% increase in average session duration.
1,841% increase in organic search traffic.
8% decrease in bounce rate.
Best Customer Success Winner in the 2019 Kentico Site of the Year Awards.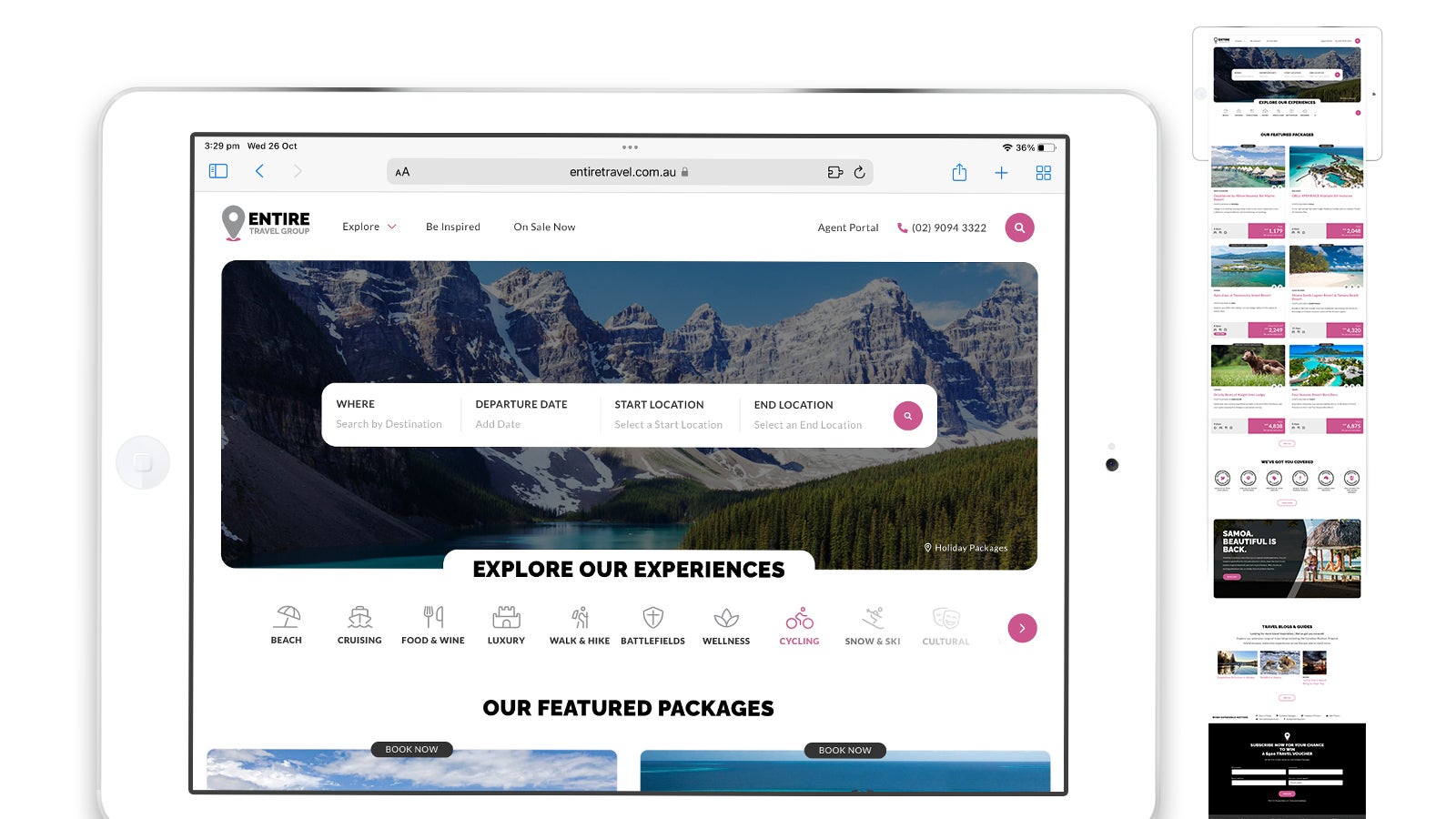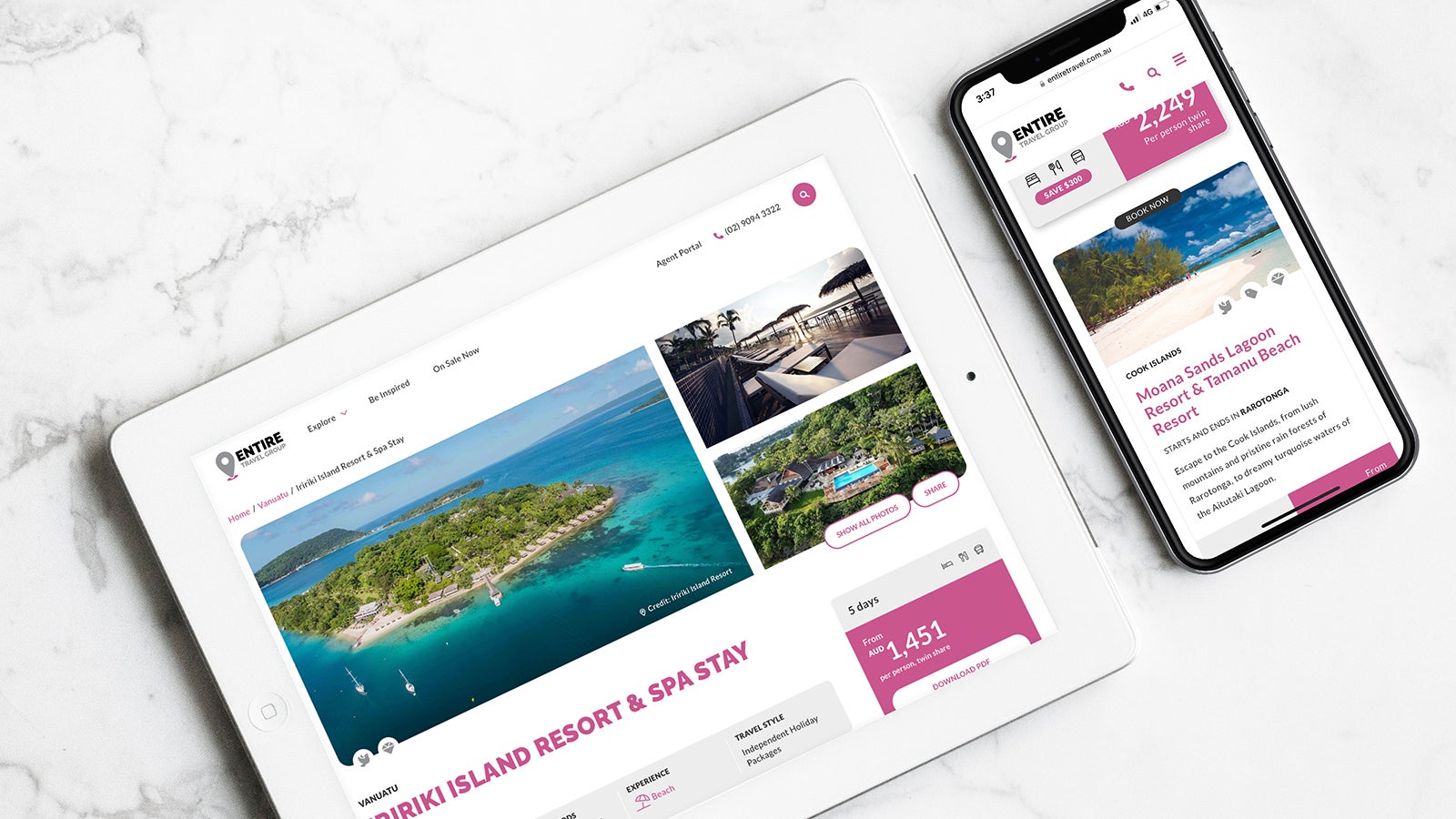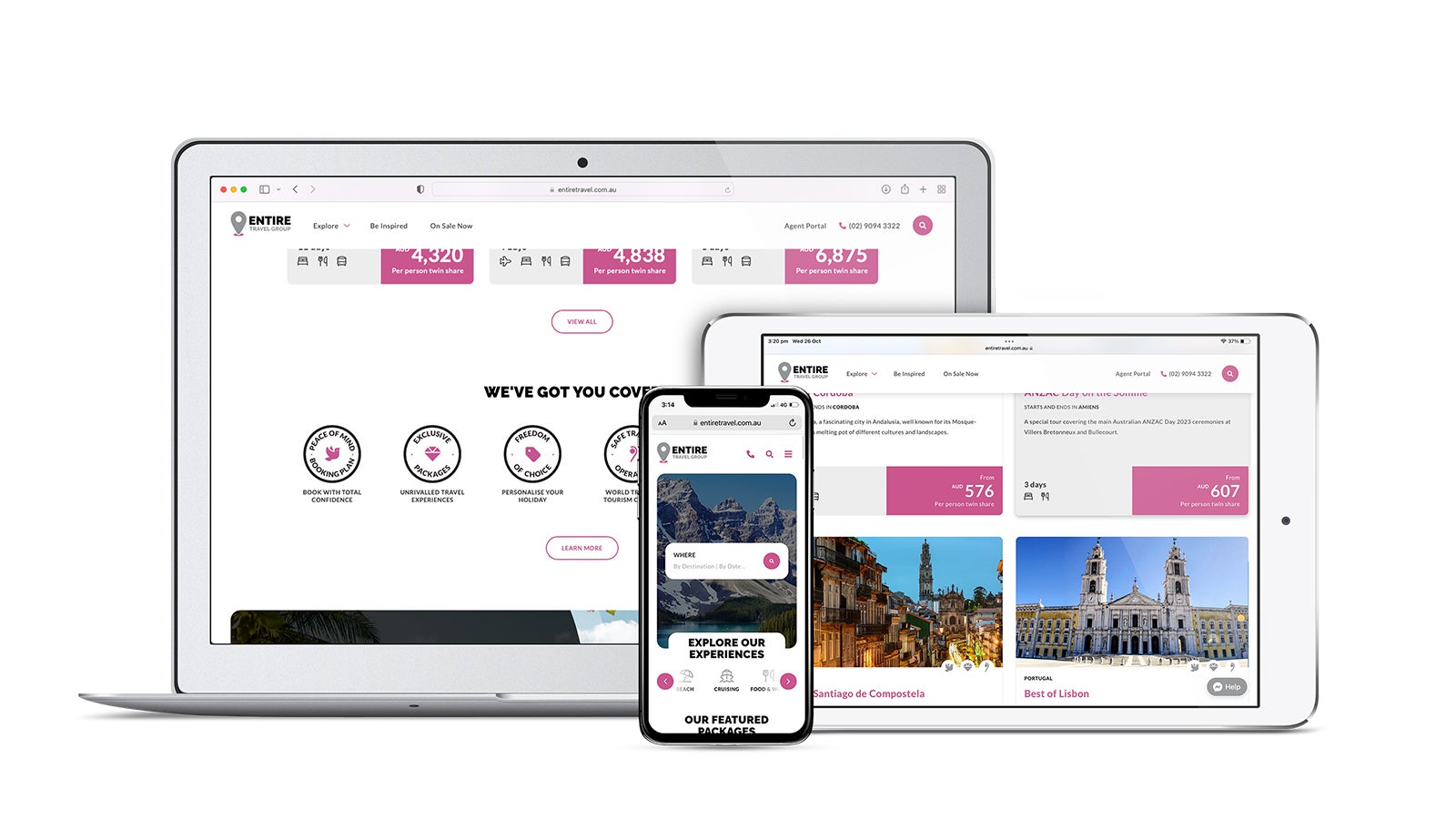 Kentico has proven itself to be the reliable and cost-effective solution we required at Entire Travel Group. We were very impressed with the extensive functionality, particularly the additional marketing solutions to support the website. The software was the first step, however without the right partner we could not have achieved our objectives. From day one, the Team at Devotion carefully considered our business needs, they analysed our industry and competitors, designed a very attractive website and built a solid platform from which our business can grow and expand in the future. We've had fantastic feedback from our B2B travel agent customers, including comments like 'fast and easy to use' and 'finally a website built by travel people for travel people'. At Entire Travel Group we are very confident in our partnership with the Kentico platform managed by the team at Devotion.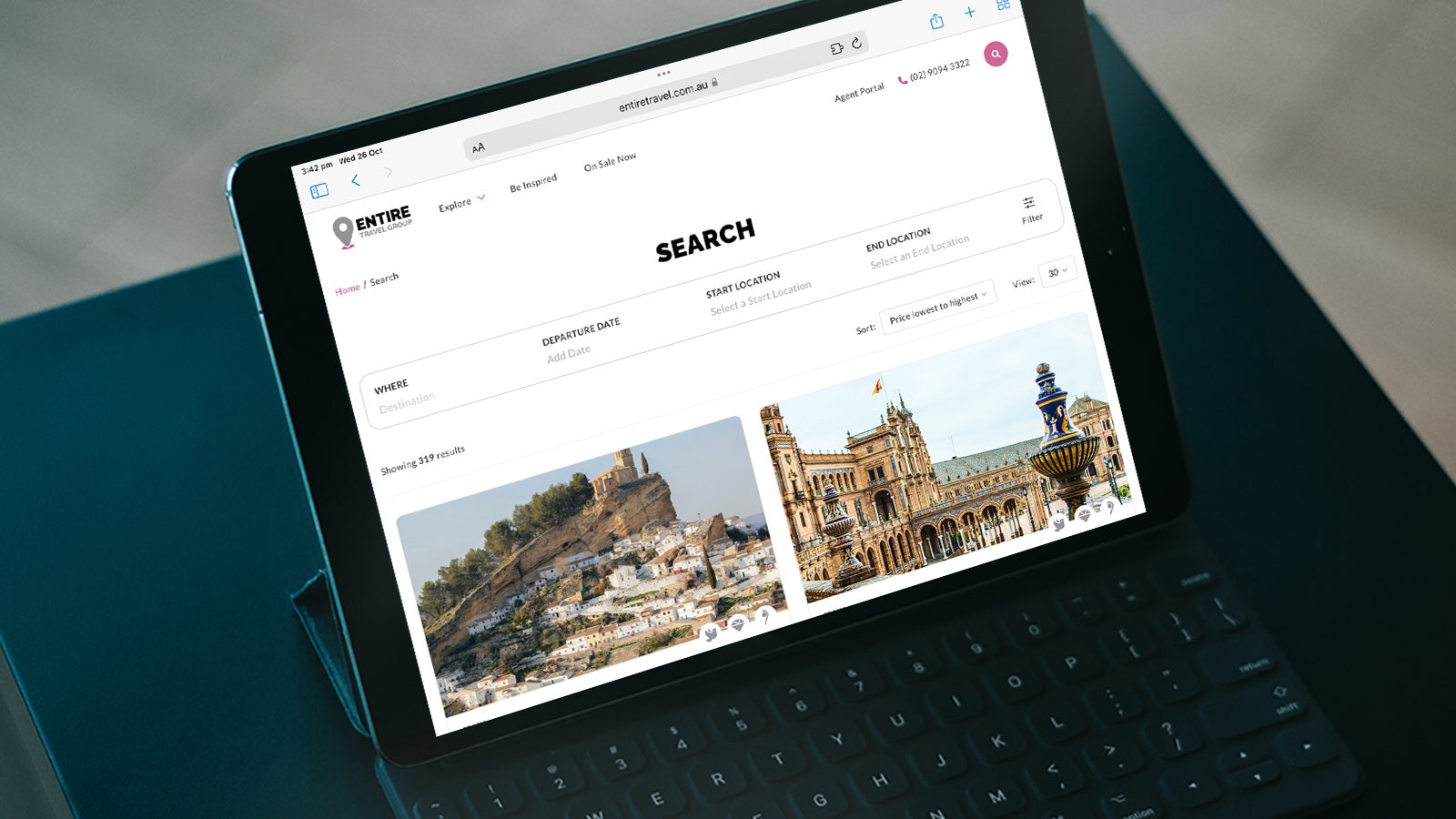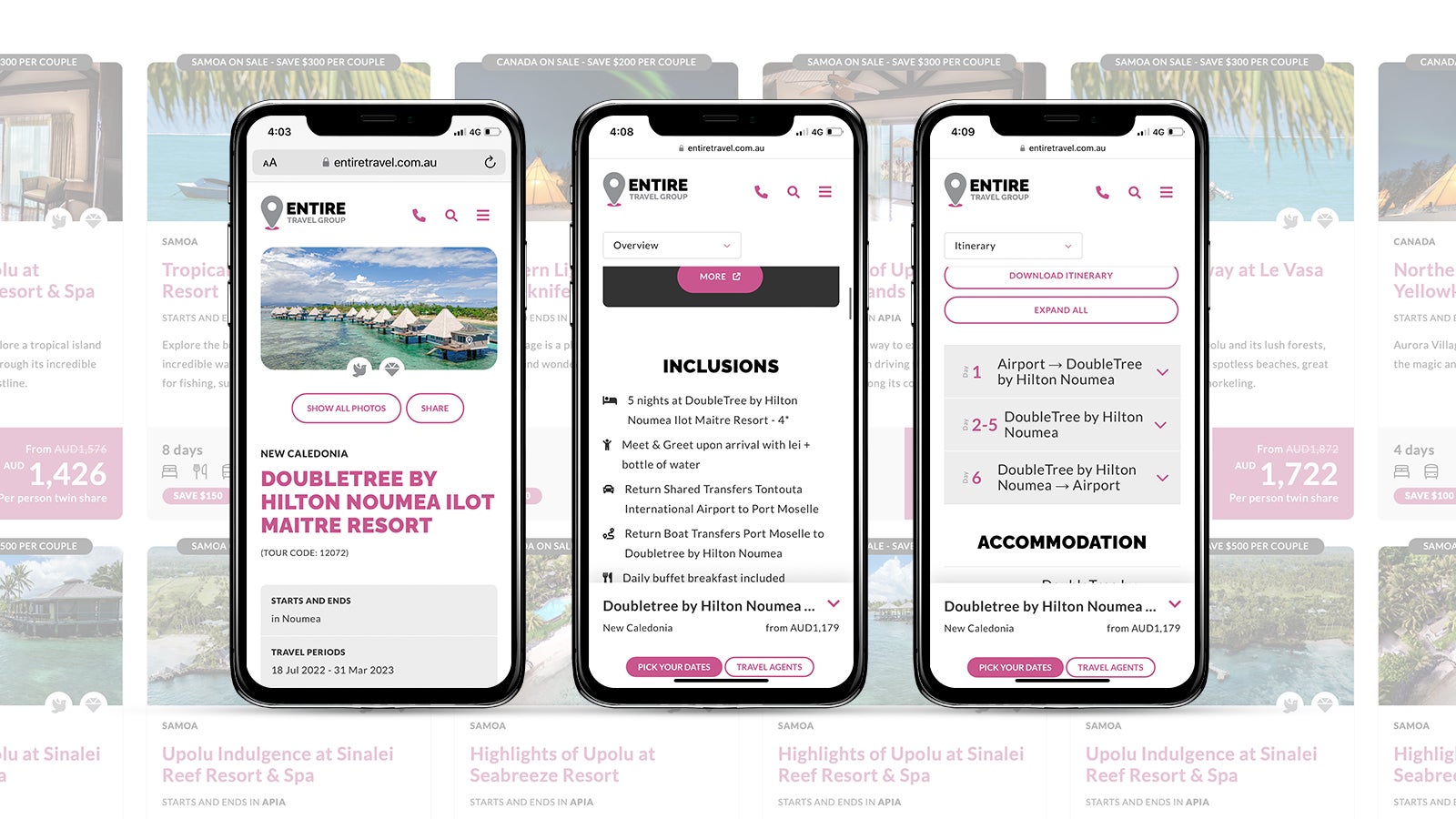 Are you looking for an online destination that converts?