Services.
We're a full-service digital agency with deep expertise and experience, offering you and your customers a seamless, efficient and well-managed process from start to finish.
The customer is at the heart of everything we do.
We focus on crafting customer journeys, not just developing touchpoints. From big creative ideas and beautifully designed websites, to robust technical integrations and data-driven marketing, we deliver everything in-house and on-shore.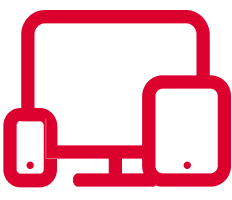 Development.
We design and deliver industry-leading websites, digital products, services, and systems that exceed the needs of our clients. Our user-centric approach delivers experiences that engage customers and drive long-term success.
Build with us
UX research and design
UI design
Technical consulting, architecture and development
Content creation
Ongoing support and performance optimisation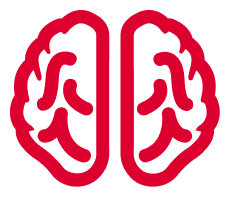 Strategy.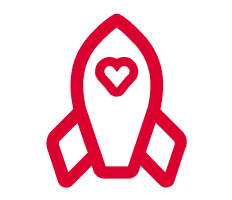 Marketing.
Services Q&A
I already have an internal team, why should I partner with an agency?
Agencies, especially in the digital space, bring specialist skills to the table. These skills may be unique or complementary to those you already have, but the key is they're focused and singular in their objectives. Internal teams are often spread too thin, have competing interests, or struggle to find a common position with stakeholders; this is where a third party can play a critical role. As an agency, we immerse ourselves in your business and your brand and bring an outsider's perspective to every challenge. We work in partnership with your internal team to ensure every solution we deliver is insight-driven and builds end-customer engagement.
Does Devotion have experience in my industry?
We have experience across almost (there's always an exception) every industry. We don't specialise in any vertical, but prefer to work across sectors to ensure we remain innovative, effective, and challenged. We consider ourselves experts in understanding and engaging audiences, irrespective of the industry. Our process supports this position, focusing on brand and product immersion upfront, so the solution we deliver answers your customer's specific needs. A great example of this is how we leveraged our thinking around a Make Your Own thong tool for Havaianas into the finance space, delivering a Make Your Own SMSF tool for AMP Capital.
What does full service digital mean?
Full-service digital means we offer all digital services in-house. These range from insight and data-led strategies, to customer-centric websites, apps, and technical solutions, to digital marketing, where we use omnichannel marketing solutions to grow your business. We do this with one team and one point of contact, meaning it's a seamless and simple engagement for you and an integrated and best-practice solution from us.
Are you an independent agency?
We're 100% independent and proud of it. This independence allows us to work in a manner best suited to us, to you, and the project at hand. Big agency relationships do not constrain us, and ultimately, we value every single engagement equally. Put simply, being independent means we care as it's personal. 
Why should I work with Devotion? Why's it better than the rest?
We're obviously biased, but when you work with Devotion, you work with a passionate team that is driven to make a difference. When asked why, we typically give five key reasons:
We're customer-first, always. Everything we do starts and ends with your customer.
We're relationship-focused. We have a proven record of longstanding relationships with clients and each other.
We're people-powered.  We're a team of devotees with exceptional belief in each other and what we do.
We're results-driven. Everything we do focuses on delivering meaningful and measurable results.
We're quality-obsessed. We live and die by the quality of our work, and being independent means every project counts.
How do I get started?
We make getting started easy. Simply pick up the phone or complete our online briefing form, and one of our team will be in touch. From there, we'll arrange a meet and greet session, an introductory workshop, or a briefing session, whatever's most appropriate to your needs. We'll outline the proposed process right upfront and hold your hand throughout to ensure expectations are met, and the process is simple.
Let's chat to find out how we can work together.